TITANIUM TIP - DYNAVAP

-

DynaVap

- Category :

DYNAVAP

- Price :

42.95

€ - Stock : In Stock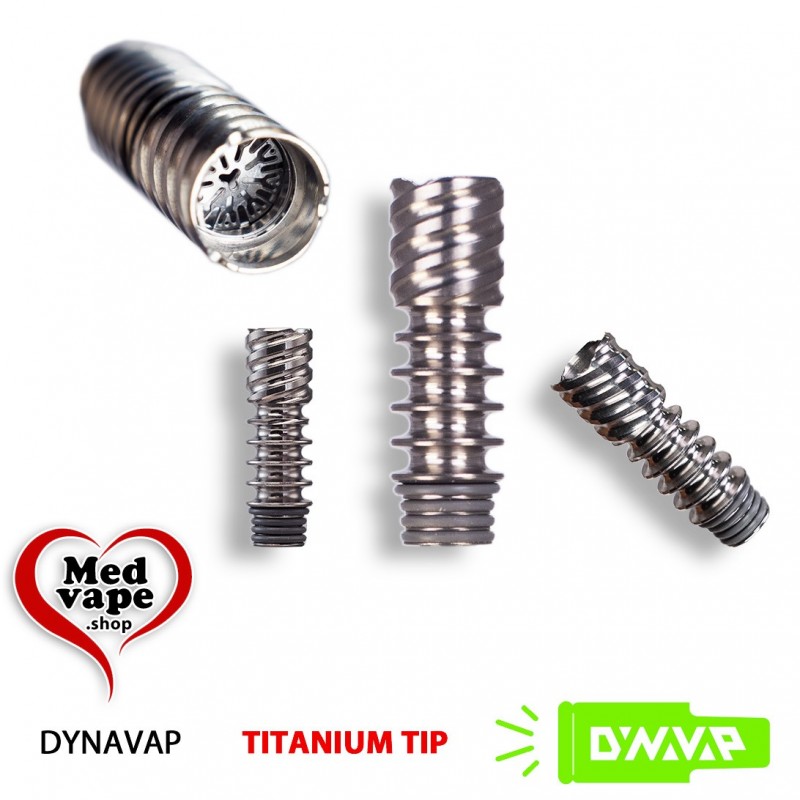  
TITANIUM TIP - DYNAVAP
TITANIUM TIP - DYNAVAP
Compatible with all DynaVap midsections, including the "M".
TITANIUM TIP - DYNAVAP
DynaVap signature Titanium Tip features 5 fins for effective control of heat distribution and 3 helical heat exchange channels for improved air flow and vapor production.
The Adjust-A-Bowl grooves allow 3 different levels of material capacity for customized use by simply re-positioning the titanium CCD.
Stainless Steel CCD may also be used. (available separately)
Video
Customers who bought this product also bought:
Reviews
By
Gregor N.
(Vienna, Austria) on 23 Feb 2022 (
TITANIUM TIP - DYNAVAP
) :
top of the pops
one of the best tips on the market imo. throws big clouds, provides great taste and the ability to change the bowl to 3 different sizes is genius.